Commercial Services
"Good and Fast" aren't words usually used to describe our industry, but we're proud that our customers say that SSI are both these things - it's the SSI standard. We understand the stress that management endures when equipment breaks down and we'll always go the extra mile to see you get up and running ASAP. We will never treat your issue as insignificant.
Our Divisions

We want you to be comfortable throughout your entire experience with us. We are here anytime to answer your questions and we even have same day and emergency service available to ensure we can help when you need us the most. No matter what your heating or air conditioning service needs happen to be, SSI is committed to getting the job done right and done now!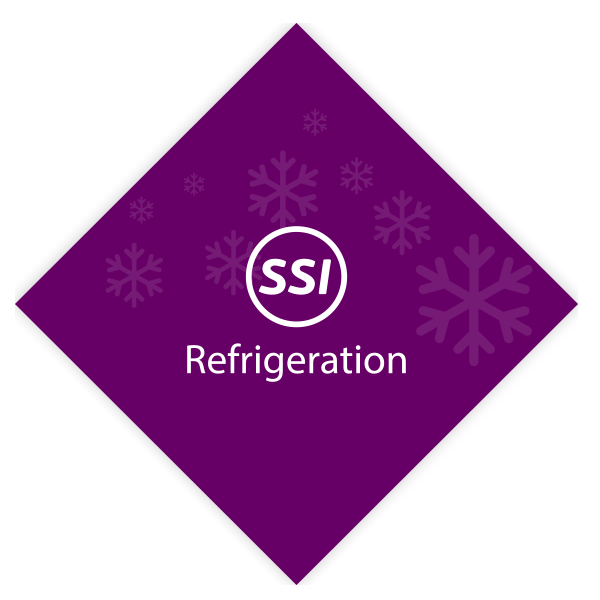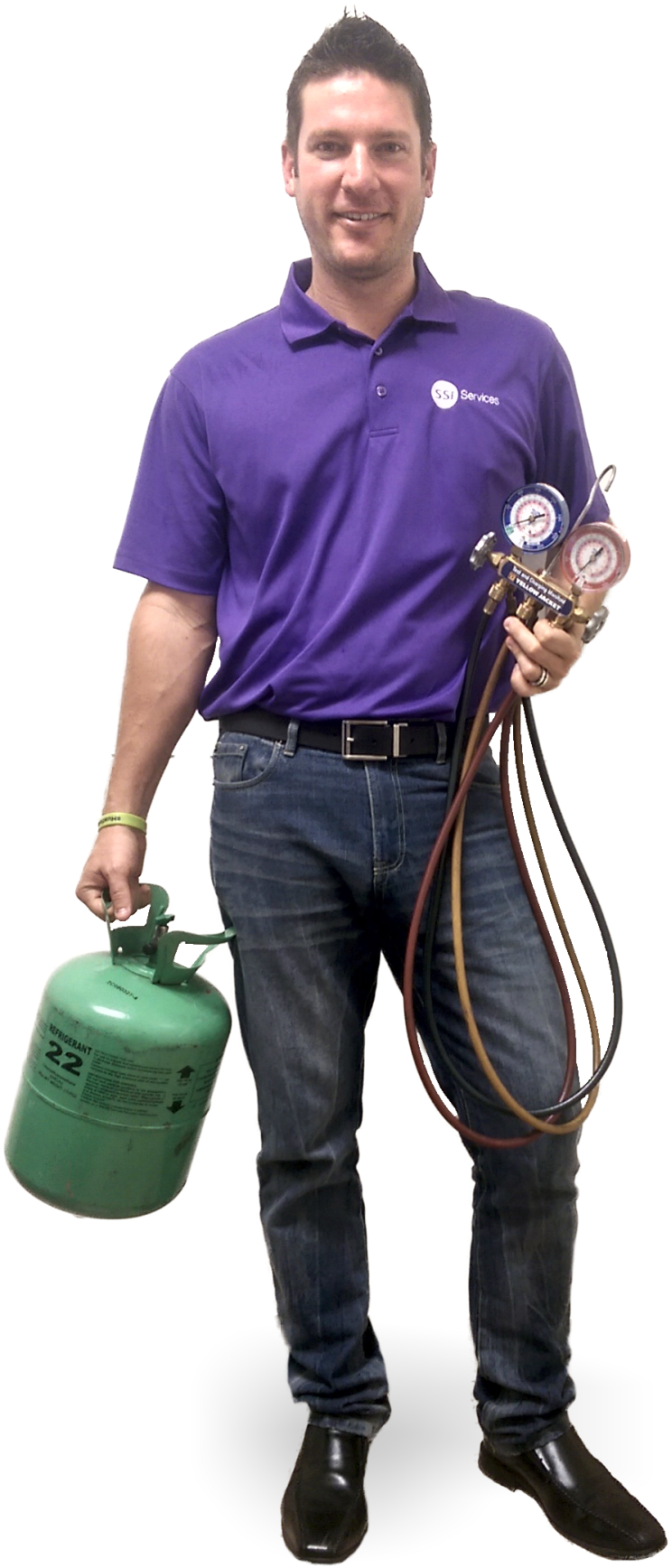 Repair and Maintain any refrigeration? Yes we can.
---
Freezers and coolers hold thousands of dollars of product. It is a race against the clock if one of these vital pieces of equipment goes down. SSI views any down refrigeration equipment as a level 1 priority and will pull techs off lower priority jobs to get there before it's too late.
SSI doesn't charge overtime!
We can save you up to 15% with our unique SSI process.


4 Reasons Why SSI Works for You

We Guarantee up to 15% Savings
SSI does not charge overtime to our maintenance agreement clients.
SSI provides a thorough preventative maintenance program that will prevent costly expenses. We are so confident in our maintenance program that we will not bill you for any maintenance related issues between your quarterly maintenance services.
Unique scheduling saves you money. We know of no other company who employs our unique scheduling process that splits our technicians work schedule across all seven days of the week. This prevents unnecessary labor costs thereby increasing savings which are passed on to our customers.

Complete One Stop Service
Our team of technicians is able to service all of your Air Conditioning, Refrigeration, Electrical and Commercial Kitchen (cooking) equipment. We guarantee the quality of all of our services to the highest standards to minimize downtime for your business.

Up Front Estimates
Our technicians are able to provide you with an equipment's services history as well as an up-front estimate after the diagnoses of the equipment. This allows you to know the service history and cost before completing a final repair.

Done Right - Done Now
SSI will answer your call 24/7.
24 Hours Emergency Service.
Same-Day Service and Rapid Response
Our Quality Services