Cook, Cool, Connect: Your Source for Commercial HVAC, Cooking Equipment, Refrigeration, and Electrical Services
Bringing Comfort, Efficiency, and Connectivity to Your Commercial Space
Commercial HVAC Solutions
SSI understands the significance of A/C systems for business comfort. We specializie in commercial HVAC jobs, from installations and maintenance to crucial repairs, our masterful technicians are committed to delivering excellence. Choose SSI Services for energy efficiency and minimized system interruptions.

Your Tailored HVAC Solution- SSI offers a broad spectrum of HVAC solutions, tailored for diverse business needs. By closely analyzing your systems, our technicians recommend the most cost effective and lasting repairs. Moreover, we offer preventive maintenance, ensuring peak equipment performance and averting unforeseen failures. Facing an HVAC emergency? Our technicians are at your service around the clock, guaranteeing a comfortable and productive workspace, when you need it the most.
Your Product, Our Promise
For businesses handling perishables, top-tier refrigeration isn't a luxury—it's a necessity. Trust SSI Services for standout commercial refrigeration. From maintaining walk-in coolers to display cases, we emphasize energy-saving and reliable operations.


Precision in Refrigeration- Recognizing the gravity of correct temperature metrics and crucial refrigeration norms, SSI crafts solutions that echo your business needs. Regular upkeep by our professionals promotes system efficiency and extends equipment life. Partner with us for fresher parishables, happier customers, and cost-effective operations.
Proficiency in Cooking Equipment
An efficient commercial kitchen hinges on flawlessly working equipment. SSI Services is your trusted partner for all cooking equipment and electrical system needs. With our vast expertise spanning ovens, fryers, and electrical diagnostics, we ensure a hazard-free kitchen environment.

Swift Service, Superior Performance- Grasping the detrimental effects of equipment downtime, our certified crew is geared to render speedy yet top-grade service. Leverage our extensive experience for quick issue identification and rectification. Trust SSI Services for impeccable kitchen performance.
Great Service, Best Value
Entrust your critical operations to SSI Services. We value partnership, understanding your distinct needs, and provide custom solutions. Our commitment ensures unmatched value.



With SSI- you'll receive exceptional service and the confidence of a reliable partnership. Our team is dedicated to your success. We aim to refine and enhance your operations seamlessly. Choose SSI as your trusted partner for forward-thinking business solutions.
OUR DIVISIONS
SSI Services is more than just an HVAC repair company; we are a one-stop shop for all your facilities' needs. We employ highly skilled and certified technicians able to tackle any job whether your AC is not cooling or ur refrigeration systems not temping to your grill not firing - we have you covered. We pride ourselves on our family atmosphere - while delivering quality and reliable service that you can depend on.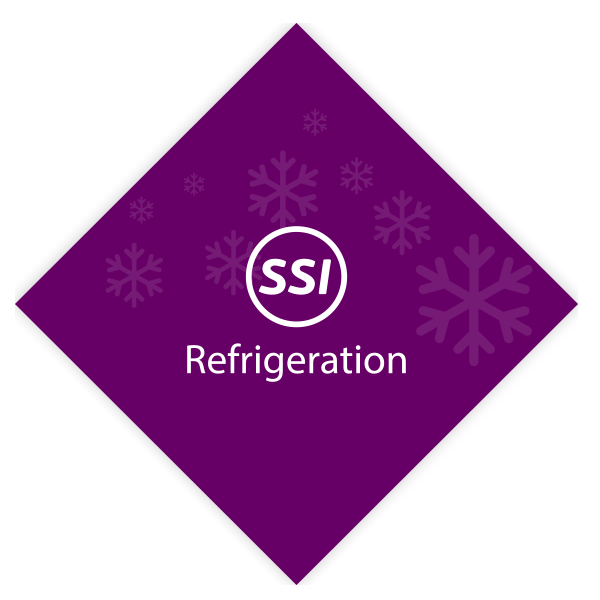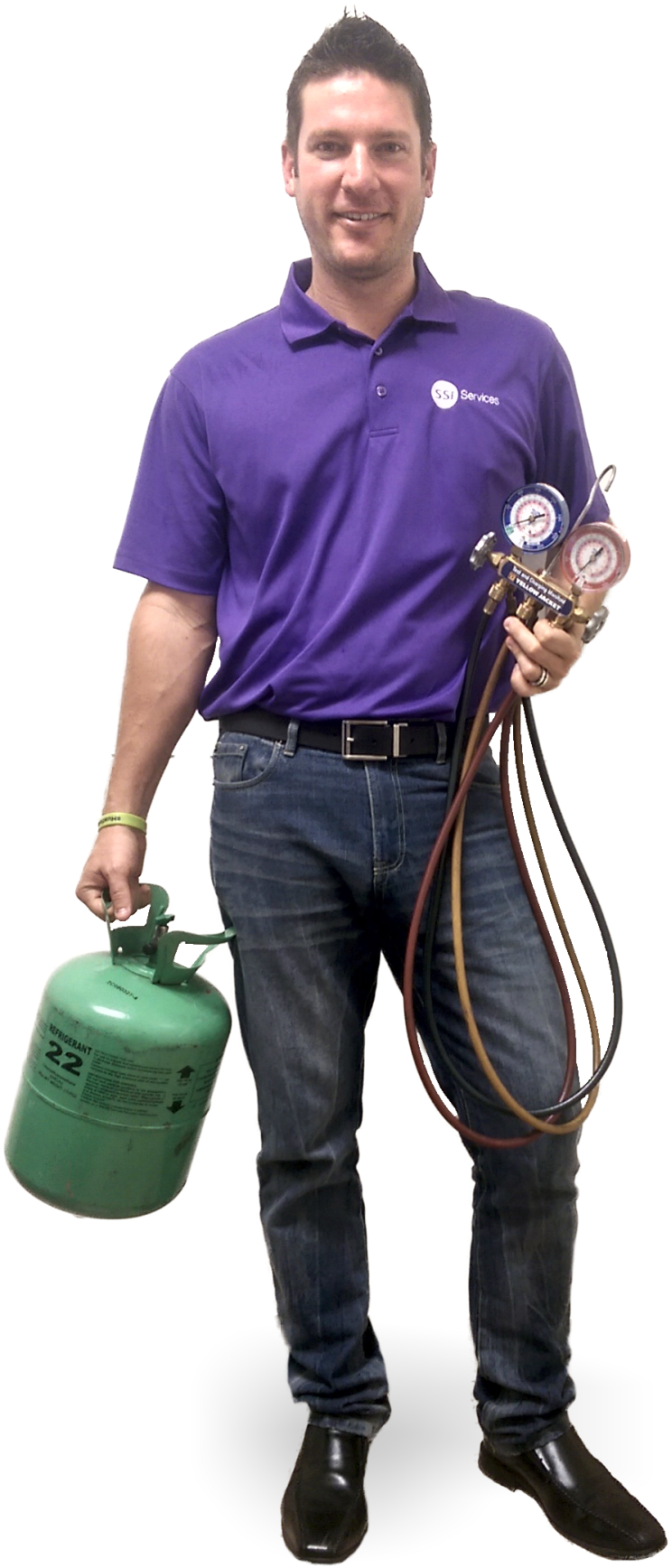 Repair and Maintain any refrigeration? Yes we can.
---
Freezers and coolers hold thousands of dollars of product. It is a race against the clock if one of these vital pieces of equipment goes down. SSI views any down refrigeration equipment as a level 1 priority and will pull techs off lower priority jobs to get there before it's too late.
Done Right! Done Now!

We want you to be comfortable throughout your entire experience with us and available anytime to answer your questions. We offer same-day and emergency services to ensure we are available when you need us the most. Whether you're in need of assistance with commercial HVAC, refrigeration, cooking equipment, or electrical services, SSI Services is committed to getting the job done right and done now!
Our Quality Services
SSI: Where Quality Service Meets Reliable Partnership
SSI Services is committed to delivering top-tier facility maintenance and service solutions in collaboration with respected partners such as Ecotrak, Service Channel, Direct Supply, Corrigo, and National Service Cooperation. Our partnerships reflect our dedication to quality and innovation, ensuring that our services not only meet but exceed client expectations. At SSI, we specialize in providing comprehensive services for HVAC, Refrigeration, Cooking Equipment, and Electrical Service, ensuring a seamless and efficient service experience tailored to the diverse needs of modern facilities. Trust SSI Services for reliable and exceptional facility solutions.